Welcome
L & N Metal Works is a commercial metal fabricator producing high quality, on-time projects in Wisconsin and Michigan's Upper Peninsula. As a trusted supplier of metal fabrications to general contractors, L & N Metal Works completes a wide range of structural and architectural projects. Our team has a passion for welding, fabrication, and working with metals, and this passion is reflected in the quality of the finished product.
Leading metal fabricator
L & N Metal Works fabricates structural steel framing, metal stairs, custom railings, and architectural fabrications for new construction, remodels, and building additions. L & N supplies steel joist framing and metal decking to complete the Division 5 Metal Fabrication package.
Reliably and competitively bids projects
Creates custom-designed CAD shop drawings
Manufactures projects to conform to American Institute of Steel Construction (AISC) standards and practices
Meets critical schedule milestones
Provides support throughout the construction process
Contact Us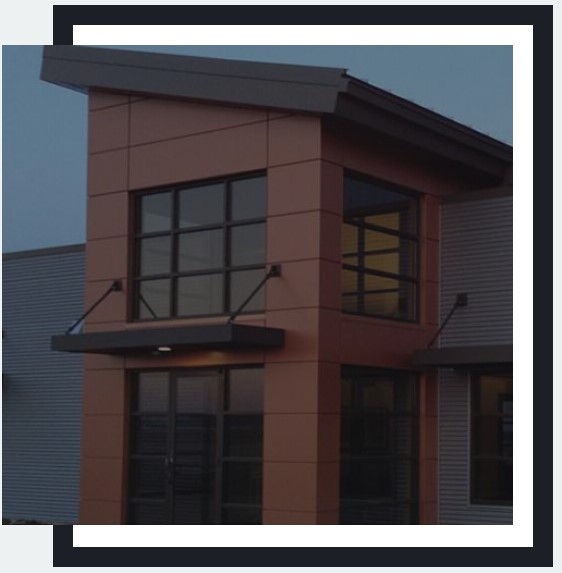 Our projects speak for themselves
Inside our 16,000-square-foot facility, L & N Metal Works handles multiple jobs at one time. Structural steel construction projects include schools, airports, healthcare facilities, municipal buildings, apartments, churches, financial institutions, and more.
Experienced design, fabrication teams
In addition to structural steel, L & N fabricates architectural fabrications including decorative metal railings, cable railings, handrails, guardrails, bollards, fencing, gates, sunshades, and entrance canopies for commercial and residential customers. The team of experienced welders are certified to American Welding Society (AWS) standards. With our in-house CAD drafting team, L & N can design an array of metal fabrication projects.

– What We Do –
Commercial Metal Fabrication
Structural Metal Fabrication
Industrial Components & Metal Fabrication
Industrial Coatings & Powder Coating
Residential Staircases, Fencing & Gates
Custom Designed Metal Furniture
CAD Drafting & Shop Drawings
Custom Design